A few days before Ramadan started, the hashtag #Ramadan reached 29.71 million people on Instagram and other social media outlets.

According to the statistics below, this massive number only happened in one day.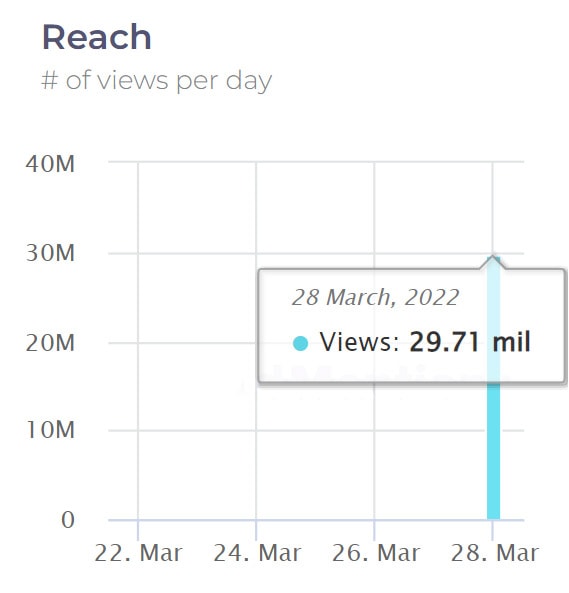 How is this possible, you might ask? This is what we call a seasonal trend, a trend that happens in a specific period to be more precise. With Ramadan being one of those seasonal trends as well, it's very common to spot a spike in traffic around this hashtag around the time the month is about to start.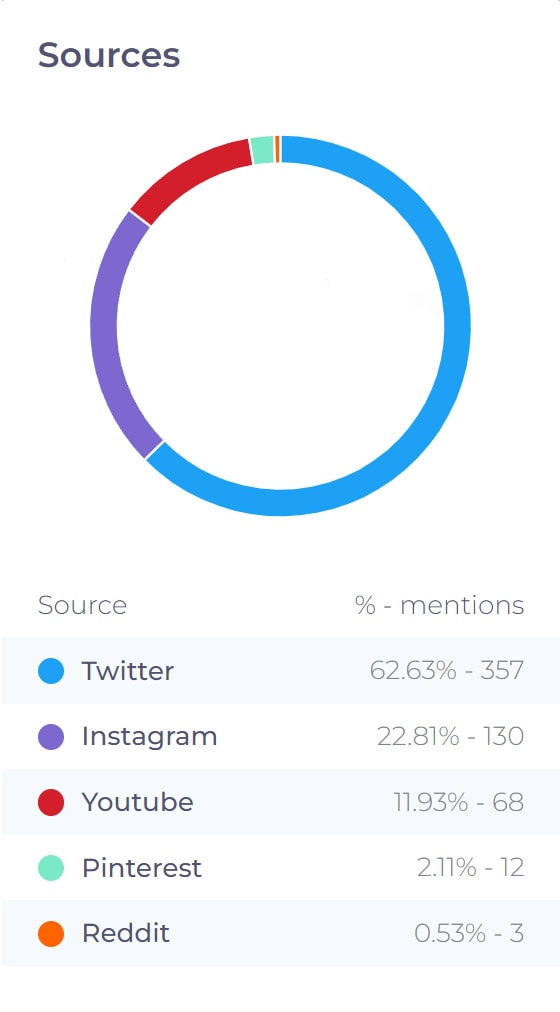 Why is #Ramadan different from most seasonal trends?
A simple answer: globality.
Unlike other seasonal trends such as #Blackfriday or #Halloween which can be argued to be more common in the united states, or #dewali which is more common in India, and parts of the UK than anywhere else on the planet, #Ramadan is global as more and more people celebrate the coming of the holy month is celebrated in nearly every country. Looking at the language statics for the hashtag itself provides us with another insight:
With that being said, let's see what else we can discover by diving deeper into the analytics, market patterns, and other keywords that usually accompany #Ramadan.
The Hashtag Trends for Ramadan
The trending hashtags for Ramadan revolve around it. Shocking right?
With more and more people using the ramadan and its related hashtags, a few hashtags become prominent over the others:
#ramadan #ramadanmubarak #ramadan_kareem #ramadanvibes #ramadannights #ramadancollection #ramadanfood #ramadangifts #ramadan_mubarak #ramadan_nights
#alhamdulillah #allah #allahuakbar #dua #islamicquotes #islamicpost #islamicreminder #quran
How to use the hashtags the best way possible!
We're not saying your posts are guaranteed to rank higher or become instant hits if you use these hashtags, but at the same time, it's a good idea to include them to sway the algorithm in your favour to an extent.
To give you an idea of how the hashtag trend is affecting things, we take a solid example of the beginning of Ramadan 2021 on April 12th of last year when Facebook saw a massive spike in goodwill gestures and inspiring moments of kindness as over 50 million people globally wished each other "Happy Ramadan" and another 5 million more global users used the hashtag #MonthofGood to explore, inspire and express acts of good across Facebook's apps.
Similarly, using the trending hashtags in relevant Ramadan-related foods can give your posts a good organic boost once it starts attracting traffic to it and garnering the attention of your audience.
How does the seasonal Trend affect search trends and habits?
It's no secret that the seasonal trend will have a different effect on marketing campaigns both traditional and digital, with the digital campaigns having stricter variables that can be controlled and observed to make use of the maximum output.
During Ramadan, search activity follows a similar pattern in terms of device usage but shifts time patterns. The last week before Ramadan usually witnesses an increase in traffic for words such as "Ramadan Greetings", "Ramadan Quotes", and "Ramadan Wishes,", while during Ramadan, Google sees an increase in search for Restaurants, especially an hour or two before breaking their fast.
The search trends also affect youtube, Netflix, Hulu, and other platforms as people tend to watch longer videos and search for more specific content such as cooking, or cooking recipes.
Post Ramadan, Eid, travel search inquiries continue to dominate the online search with the main travel inquiries being about religious, local & international tourism. Google also witnesses a rise in queries looking for "Umrah" and "Mecca" indicating that Ramadan trending doesn't stop once the holy month is over.
How Does This Trend Affect Social Media and Digital Marketing Campaigns?
If you have a seasonal business related to Ramadan, choosing the correct targeting and keywords will help you peak in sales. Ramadan lights, decorations, and lanterns are more commonly searched during the month given that many households decorate, and the lights are a very common signature sign of Ramadan.
Restaurant owners can benefit greatly from the increased search by implementing Ramadan programs for their clients as more and more people seem to be specifically interested in that.
Samewise, there are rising trends for certain foods, such as "dates" or special drinks that pop-up during the month.
A similar effect is noticed with Arabic keywords search as well. As more people look up "تمر" (dates/palms) or "سحور" (breaking the fast) or "فوانيس رمضان" (Ramadan Lanterns) which also prompts an increase in demand for these particular items.
Clothes are also a popular item during this month, albeit it peaks in search during the last week of Ramadan and continues on until the Eid Al Fitr is celebrated as it's rather customary to purchase new clothes to celebrate Eid.
So Which Marketing Campaigns are Likely to Be a success?
Well, technically, all campaigns can be a success one way or another but some might have a better return investment and a better effect on the sales funnel as they're closer to the consumers interest than the rest. It all depends on your target audience, the ad copy, the timing, the visuals, and a bunch of other variables that affect the outcome.
Marketing campaigns which feature Islamic themes, food offers, travel and holiday bookings, or other Ramadan related goodies are most likely to perform better than the rest. According to Google data, and other online sources, there's a tendency to have a surge in conversion rates during the second half of Ramada.
Conclusion:
If you're running seasonal campaigns, using Ramadan related hashtags can achieve higher conversion rates in your sales funnel thanks to the global characteristics of this seasonal trend.